Whether you're a skilled makeup artist or a newbie, your mirror can make a world of a difference to your makeup look. Applying makeup in dim lighting can give you sloppy results. This is where lighted makeup mirrors enter the picture to make your life easier.
To help you upgrade your daily makeup routine and master beauty techniques in full HD, we've put together a list of the 12 best-lighted makeup mirrors. Want to know which ones to look out for to make you feel and look like a diva? Read on to find out more.
1
Illuminated LED Bathroom Makeup Mirror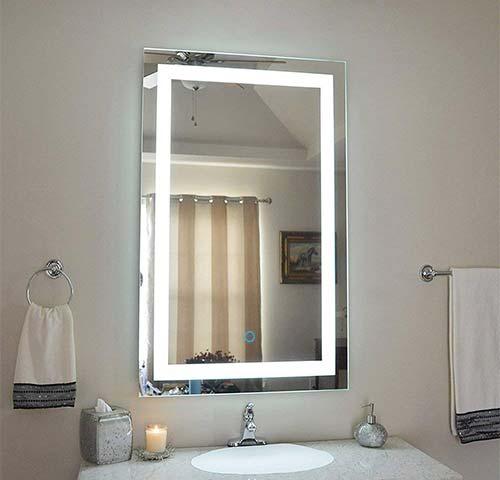 If you are on the hunt for a backlit mirror that can be mounted on your favorite wall, this one's for you! It is easy to install and comes with all the screws and anchors that you will need. It has a touch sensor and a dimmer switch at the bottom to give you full control of the lighting. Thanks to its defogger pad, it can also be placed in your bathroom, and it will remain clear at all times.